Kushti had its origin in Parthia (Persia) around 1000 BCE although there is a slightly different interpretation of it in India. Kushti wrestlers start at an early age to submit to a stringent life codex of physical exercise while developing body strength. They live off a high-calorie diet that is supposed to increase body mass. Wrestlers must renounce all worldly possessions to live only for their sport.
Kushti is linked to the monkey God Hanuman who represents strength and bravery, which is why every Akhara (school) has a shrine dedicated to him. Wrestlers pray to Hanuman regularly, for example before a match.
Check the full story here.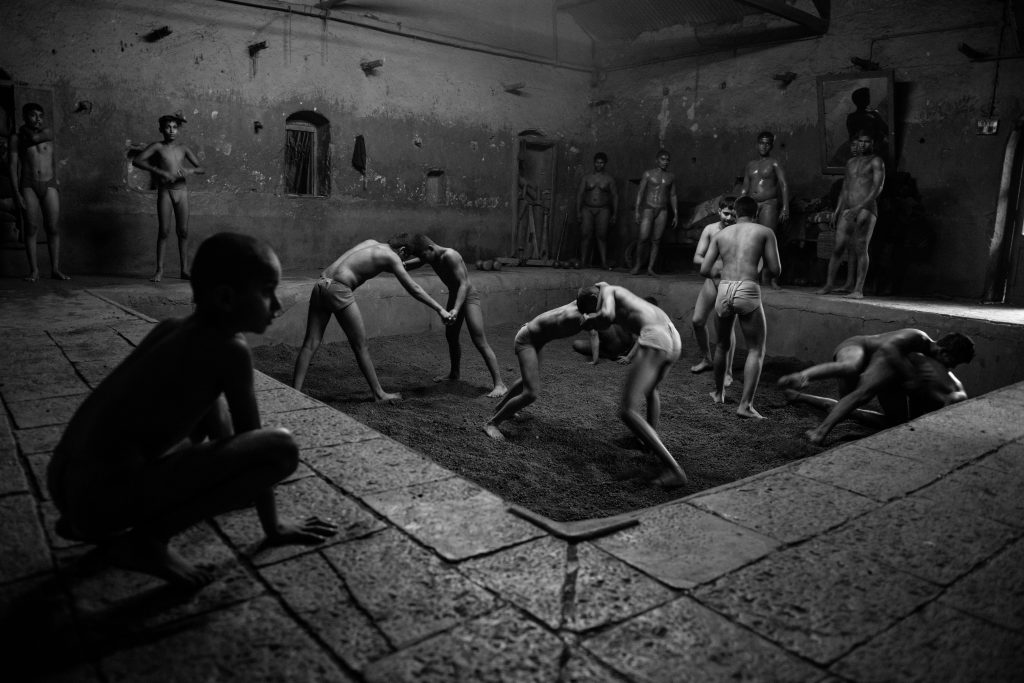 ---